2020-04-28 19:05:14
Ready to ship again all over the world.
2020-03-24 13:40:41
Coronavirus emergency
2019-11-21 19:25:40
New items from Utrecht
Vanilla Fudge
The Beat Goes On
Super nice totally clean EX/EX copy complete with rare 60's OBI!! (not issued with insert)
Price: €65
Kornelyans
Not An Ordinary Life
Fantastic 1974 Yugoslavian original on RTB of this great Yes/Camel oriented progrock LP. Sung in English! Hard to find in better conditions.
Price: €90
Pink Floyd
Fink Floyd On Forty-Five
The definitive Pink Floyd 7" singles discography. Over 250 pages in full colour!!
Price: €38
Rare archive
Top 100 rare chart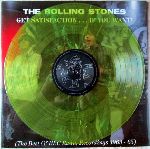 Rolling Stones
Get Satisfaction, If You Want.
Rare Swinging Pig, purple vinyl!
Price: 80€
Browse all latest entries